Submitted by

clester2014

on Thu, 02/05/2015 - 19:46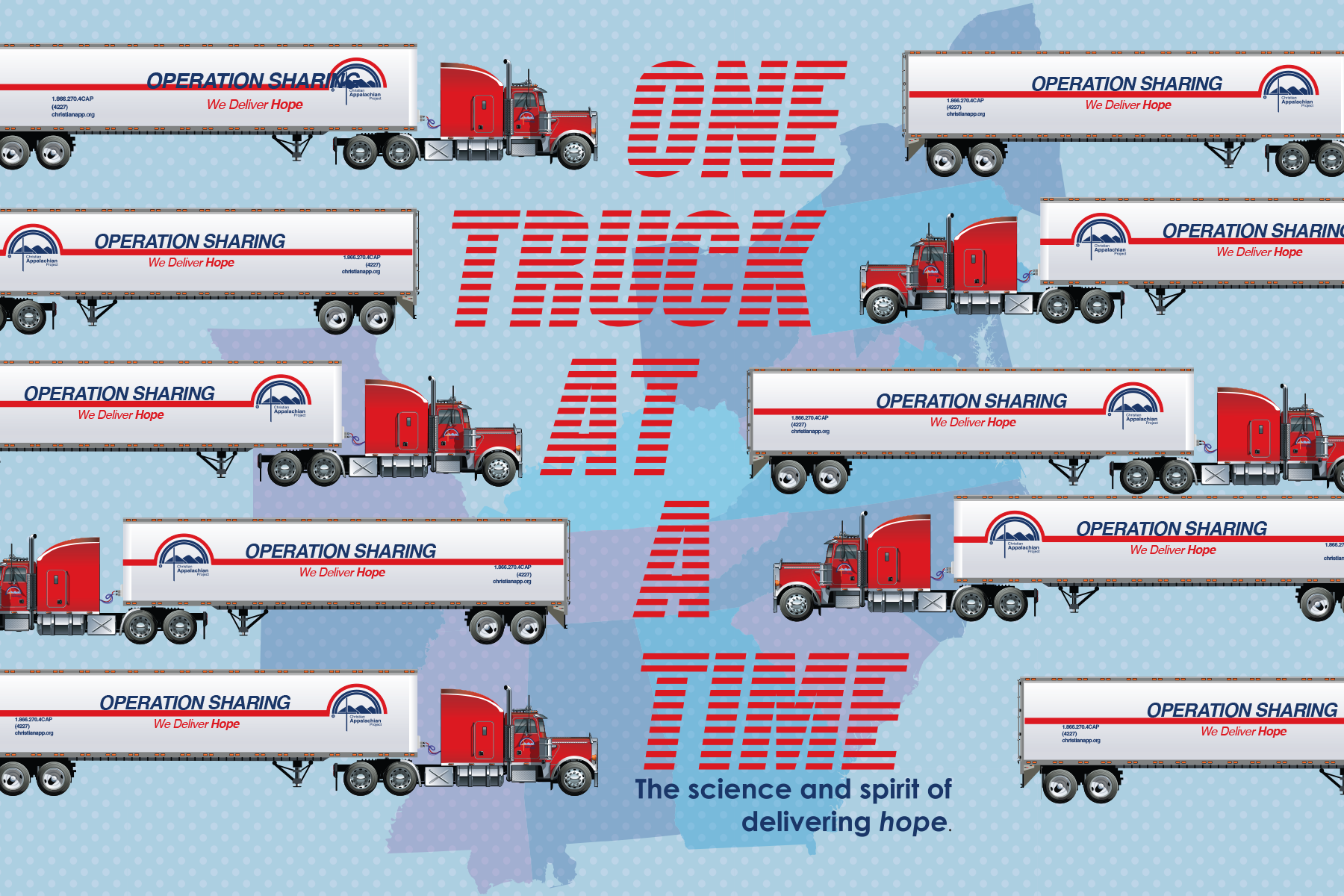 By Lynn Fiechter While walking through the Operation Sharing warehouse in Corbin, Kentucky, one can't help but notice the range of random, donated items. In late July, boxes of prenatal vitamins, entire office suites, crates of clothing, patio furniture valued at two million dollars, and children's books stacked to the ceiling filled the warehouse. What is not random? The useful and purposeful ways those items will help families in need in Appalachian communities. "The first donation was all about books. Now we have a wide variety of donations—food products, drinks, clothing, shoes and paper products. From year to year you never know what you're going to get but we find a way to make it work for the organizations that we work with," said Jeff Burchett, current Director of Operation Sharing, who has been with the nonprofit for 16 years. Burchett is referring to the first load of books—actually 24 truckloads of books—that came to Christian Appalachian Project in 1986. Thanks to former Vice President of Development Bill Begley, who was determined to find a place to house and manage that donation, those books made an impact on children throughout Appalachia. Since then, Operation Sharing has made it a mission to distribute surplus goods to Appalachian communities that need the most help.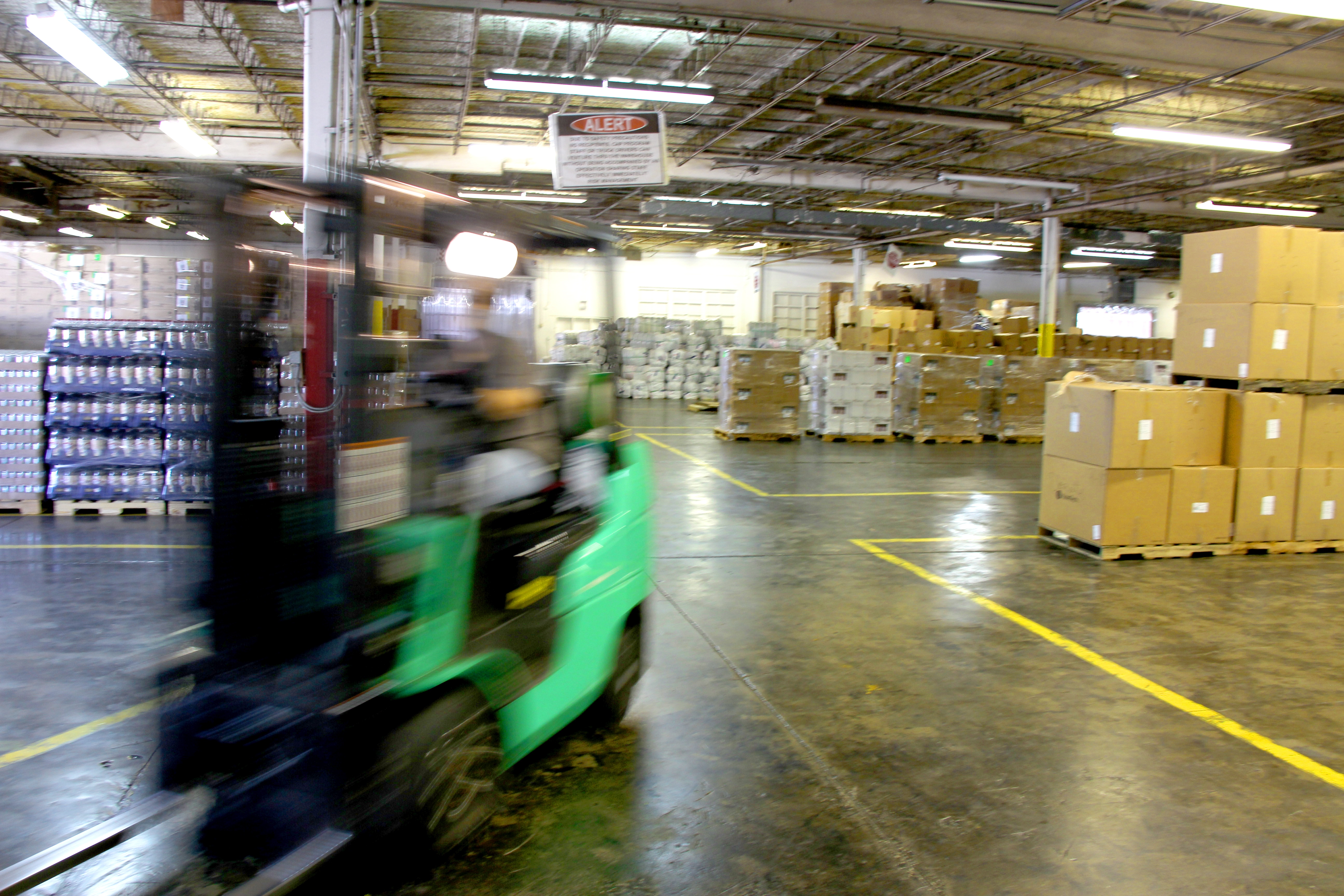 Operation Sharing is a successful business due to the fact that many of the day-to-day procedures are down to a science. Organization representatives drive into the warehouse, load up their SUVs with donated goods, and are back on the road in 12 minutes. After learning the hard way, Jeff no longer accepts 1600 lb. bags of detergent or 50 gallon drums of paint because they can't be divided between charities. And although the warehouse's three main storage areas are stacked to the brim in late July, the entire warehouse will be empty in one month. With the end of the non-profit business year ending in September, the warehouse goods must be completely distributed and the empty space prepared to re-stock for the upcoming holiday seasons. Burchett is not fazed by the fact that the Corbin warehouse needs to be empty in just one month. What can be done with millions of dollars worth of patio furniture? Well, Burchett is already thinking ahead. The patio chairs will take the place of crates that families sit on at dinner time. The outdoor furniture might go to a battered women's shelter. "We can find a place for all of this stuff [with] one of our charities," he said. And in 2014, those charities number close to 700 for the Corbin warehouse alone. Both warehouses (Operation Sharing also operates out of a warehouse in Hagerhill, KY) serve close to 1.200 organizations, including smaller structures like schools, churches and prison ministries spread across 15 states. That first load of books was valued at 4 million dollars and just over 25 years later, Operation Sharing has distributed over a billion dollars worth of goods throughout Appalachia. With numbers like that, Operation Sharing can feel almost corporate. But this work is also personal and spiritual for the volunteers and employees, and it always has been. Corporations like Toms shoes, Avon cosmetics and pharmaceutical companies fill up the warehouse, but ordinary people are feel a calling to help, too. "There's a lady out of Lancaster, OH, Lynn Elliot, who puts together gift boxes every year. Each box has a Bible in it, a washcloth and towel, pillow cases and some games. All year long she knits quilts, throws, and banners for the kids. One year she sent 40 boxes, last year it was around 20. She does what she can because [the donations are] her main purpose in life," Burchett said.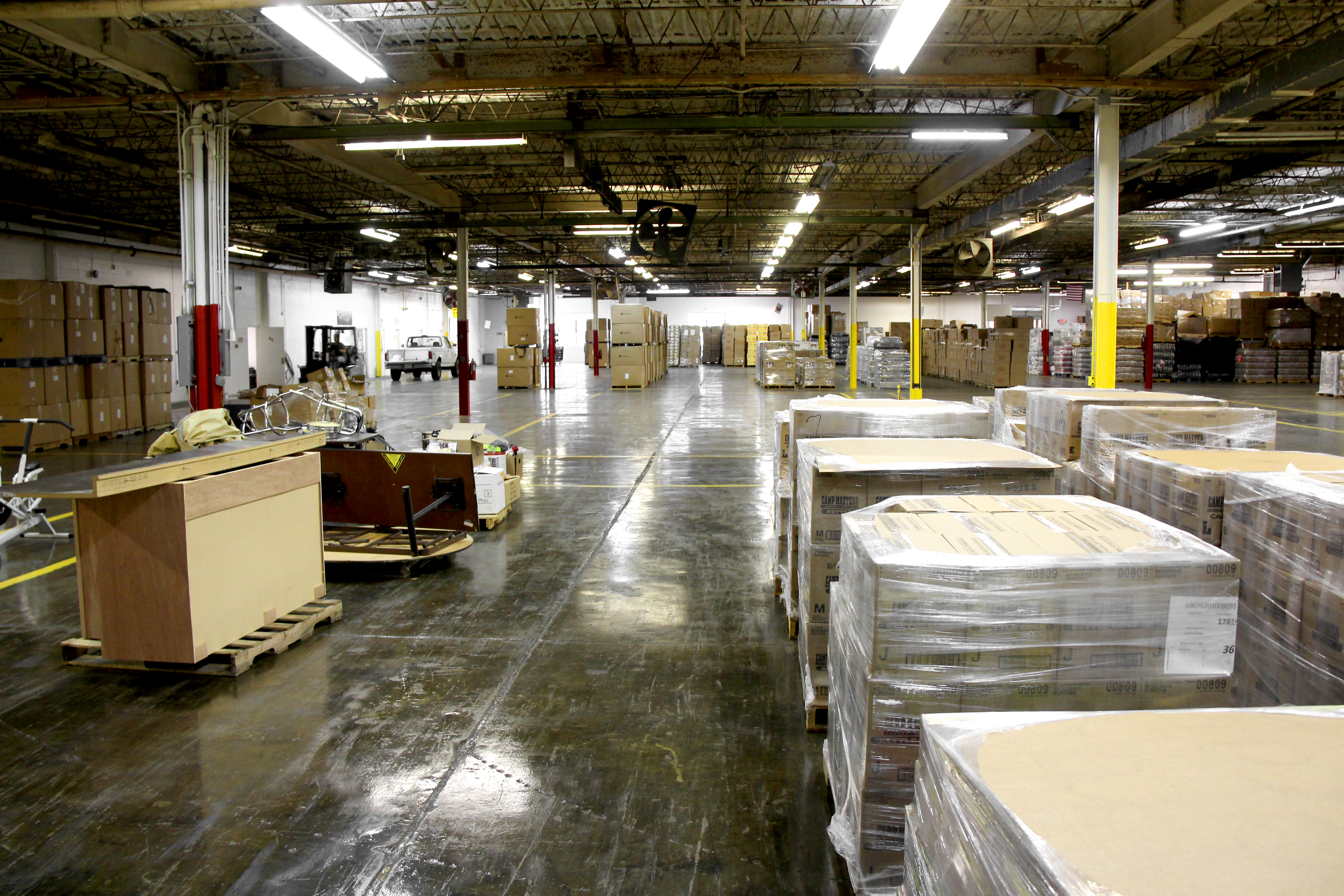 Though Burchett is running a warehouse that stores millions of dollars worth of goods, he never loses focus on the people of Appalachia he is able to serve through Operation Sharing. "I started working with CAP with youth and teen programming. I came to Operation Sharing 16 years ago. I've been living here 20 years and it seems like things are a lot worse now. In Laurel County 1,600 kids are taking a backpack of supplies every single week. People are having a lot harder time. Everything just keeps costing more and more and the wages have stayed flat. If you were just barely making it before, now you're not," he said. Operation Sharing is able to serve children, their families, and the elderly and Burchett has no short supply of touching thank-you stories from "kids all the way up to the elderly." Some of the most moving thank you notes came to Jeff and the other Operation Sharing employees just last year. After a large shipment of La-Z-Boy recliners was shipped to the warehouse, the Operation Sharing staff distributed one recliner to as many charities as they could. Afterward, the charities gifted the recliner to those in desperate need of comfort. As Burchett flips through the thank you notes and pictures he saved in a desk drawer, he adds quietly, "It will just tear you up to read some of the reactions of those recipients." Operation Sharing is the largest off-shoot of Christian Appalachian Project and the grand scale of the warehouse makes it feel that way. But sitting in Burchett's office as he composes himself, one can't ignore the feeling that Operation Sharing is taking care of Appalachians in a meaningful way. "We provide products for thousands of people in need. It might be given to them through schools or churches or community organizations. And those items are given in a loving and meaningful way. That's the contact that you're going to have with people," Burchett said. And that's exactly why this outreach is still going strong over 25 years later.