Christian Appalachian Project's Operation Sharing™ program collects donated goods from caring partners and corporations in our two warehouses in Kentucky.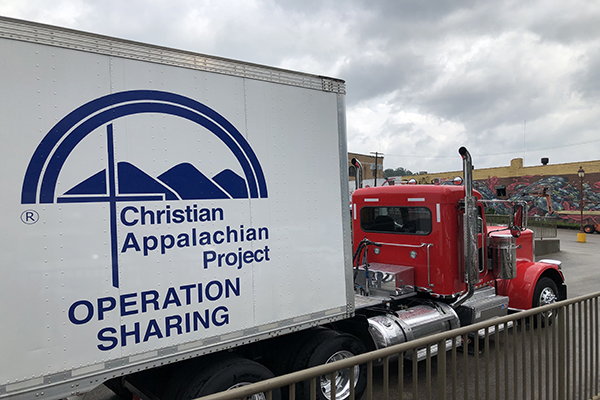 These goods often include, but are not limited to:
Food
Paper goods
Household supplies
Furniture
Bedding
These goods are then sorted and delivered to the families and individuals in Appalachia who need them most.
CAP partners with more than 1,200 nonprofit organizations, community-based agencies, and churches throughout the region.
Operation Sharing has delivered more than $1.5 billion dollars' worth of donated materials to more than 1.5 million people across all 13 Appalachian states, Arkansas, and Missouri in 30 years.
If you know of a potential corporate donor or want to learn more about the program, please contact Operation Sharing at 606.523.5799 or P.O. Box 1390, Corbin, KY 40701.