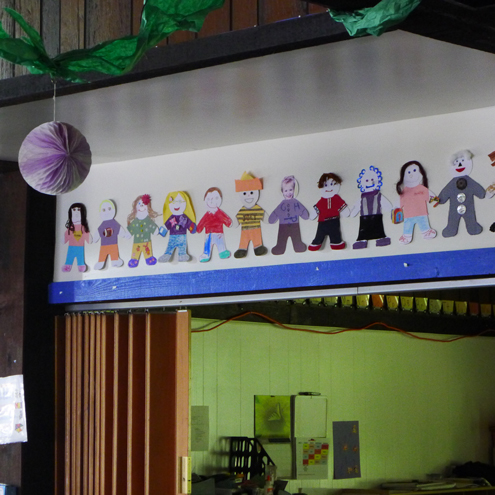 Christian Appalachian Project operates two Child & Family Development Centers:
Eagle Child & Family Development Center in Parkers Lake, Ky.
Family Life Child & Family Development Center in Mt. Vernon, Ky.
Both locations provide center-based and home-based programs for children from infancy to five years old. CAP offers opportunities for young children to reach their highest developmental potential by providing cognitive, physical, spiritual, and emotional support. We work to provide this range of services to ensure each individual child can succeed; we also provide parents with the resources they need to help their child grow and learn these skills.
In a region with relatively few high-quality child development centers, our Child & Family Development Centers create a place for local children that is safe and educational. Both centers are accredited by the National Association for the Education of Young Children and are among the highest rated centers in the state of Kentucky's early childhood rating system, "STARS for KidsNow."
CAP believes that lessons learned in the early years will be carried by children for the rest of their lives. Children who learn to feel positively about themselves and to feel a sense of responsibility for their families and their peers will be more likely to realize their full potential as teenagers and adults.
Eagle Child & Family Development Center (McCreary County)
P.O. Box 68
Parkers Lake, KY 42634
606.376.3272
Family Life Child & Family Development Center (Rockcastle County)
64 Beiting Lane
Mt. Vernon, KY 40456
606.256.5613