Submitted by

mmoreno

on Mon, 03/30/2020 - 12:43
By: Richmond Powers
A roof is meant to protect. For Janice and her family such a basic structural function quickly became an uncertainty when driving rains and wind compromised the safety of her mobile home from top to bottom, straight through the floorboards.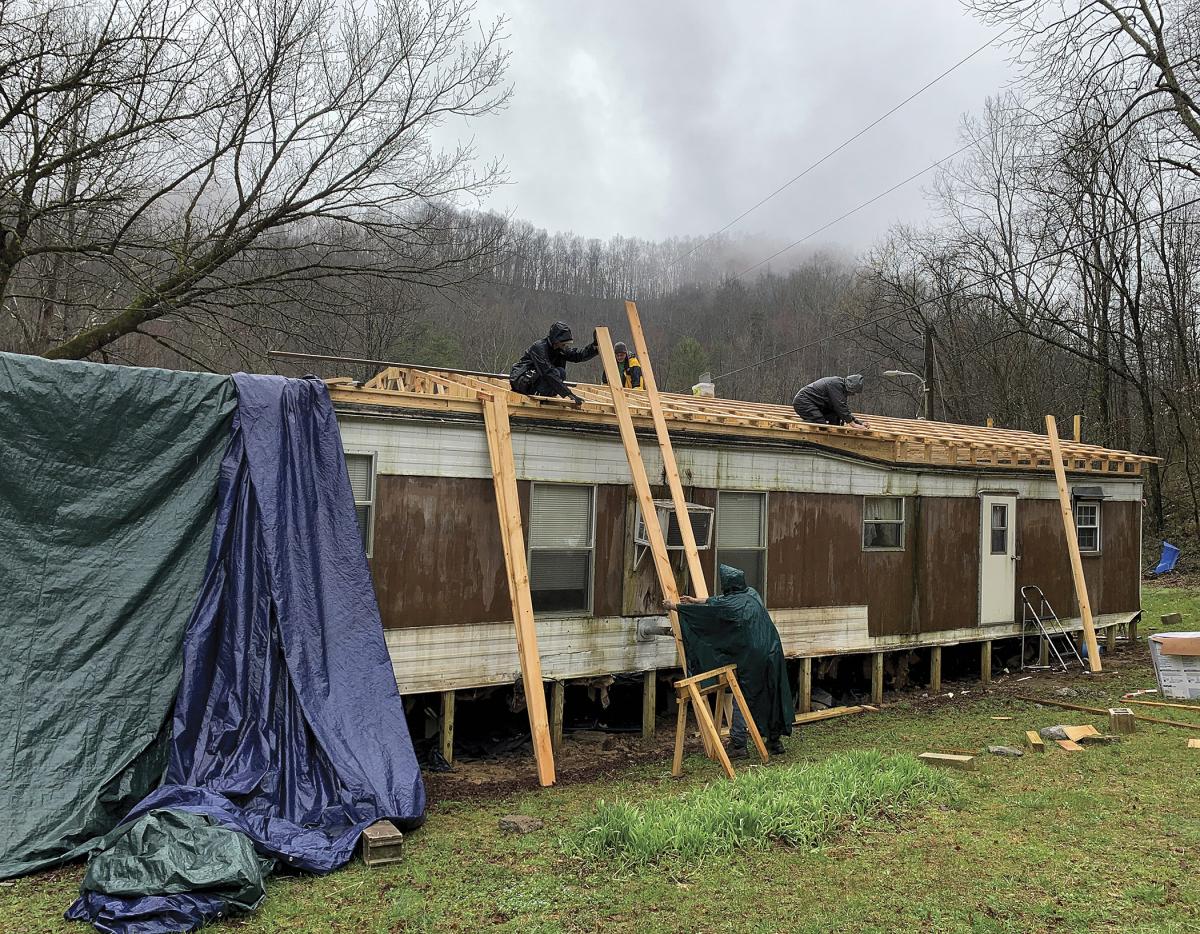 Her living room and hallway ceiling caved in, providing a danger to Janice and her children who still needed access to their bedrooms and a shared bathroom. Though she had placed towels and buckets to collect water, the floors were badly rotted and the home required new insulation.
Compounding matters are mold concerns and a much-needed new water heater since the former fell through collapsed floors.
Repairs were planned for WorkFest, an alternative spring break service project hosted by Christian Appalachian Project (CAP) each year. The COVID-19 crisis led to travel restrictions which stopped the arrival of students prepared to assist. Recognizing the critical nature of Janice's situation, a dedicated crew from CAP's Housing Program worked expeditiously to finish the new roof and make Janice's home safe, warm, and dry.
"Everyone was aware how difficult everything has been in the world. But the CAP team never stopped. They just kept working until the roof was done," Janice observed.
Facing harsh realities, Janice's resiliency is supported by faith and gratitude. "I know this gift from CAP came from God," she said tearfully to Jill Stafford, CAP's Housing Program caseworker. While Janice is currently living in her home, she and her children must shower at her mother's house until a new water heater is installed.
While such scenes are all too common in Appalachia, where the school of hard knocks keep knocking, support of donors and volunteers is essential to addressing the circumstances and anxieties these challenges present.
"CAP has already done so much for me and my children," Janice noted. "I know, when they are able, they will be back and it's going to be wonderful when it's all done."