Submitted by

evanharrell

on Fri, 12/22/2017 - 13:50
LEXINGTON, Ky. — Tis' the season to be generous. Staff at Happen Stock Toys in Lexington are helping to make sure that children in Central Appalachia have a Merry Christmas. The store donated toys to Christian Appalachian Project (CAP) to be distributed in Eastern Kentucky.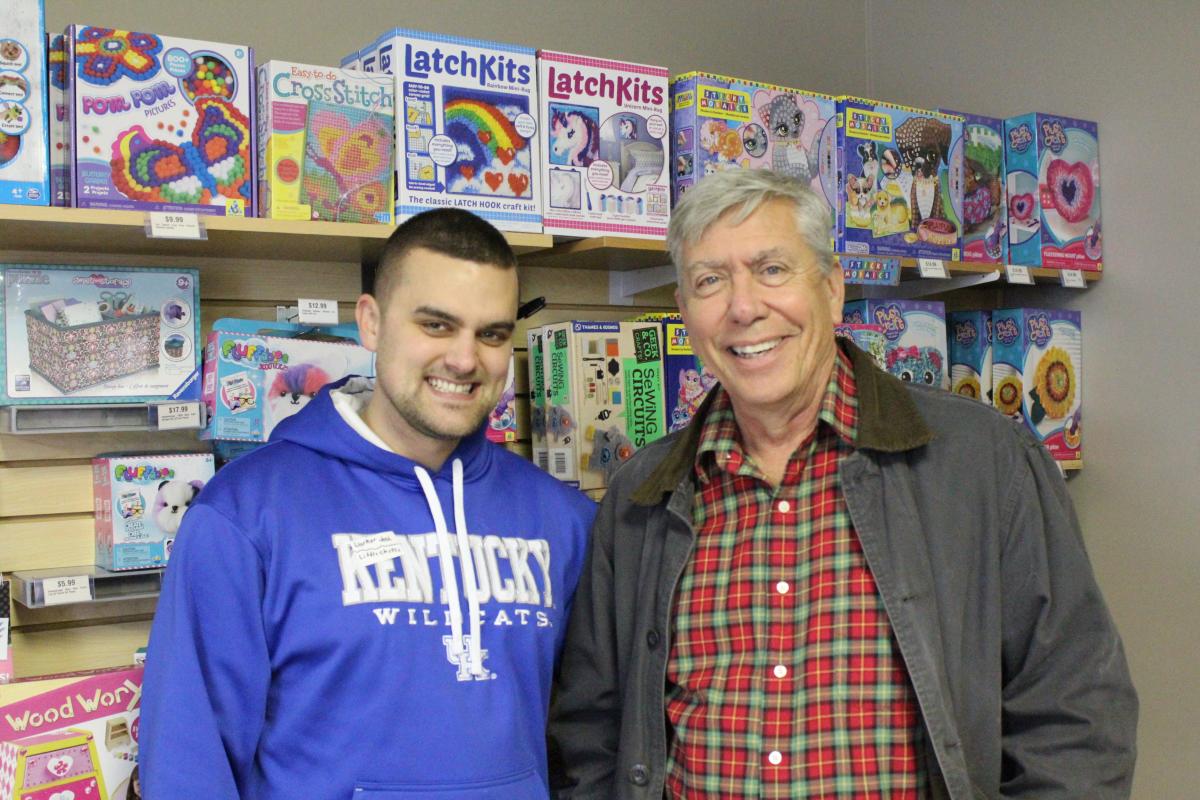 Josh Hager, Happen Stock Toys, and Dennis Jacobs, Christian Appalachian Project, connected both organizations to provide toys to children in Central Appalachia.
"We value business partnerships like Happen Stock Toys," said Guy Adams, president/CEO of Christian Appalachian Project. "This time of year can be particularly difficult for many of our participants and being able to help them provide toys to their children for Christmas brings hope to families in need in Appalachia." 
Happen Stock Toys and CAP are also neighbors in Lexington. The toy store operated as an online distributor and opened its doors to the public in 2016 to be more involved in the community. CAP moved to its current location on Palumbo in 2015 right next door. 
"We hope to be more than a business that just turns a profit. We want to make a positive impact by strengthening our local community as well," said Alicia Hensley, president of Happen Stock Toys. "Running a small business is tough; resources are often tight so we don't always get to do as much as we'd like, but we are glad to have the opportunity to partner with Christian Appalachian Project. We hope these toys might spark an unknown interest and brighten a child's day." 
Adams added, "We are very pleased about the partnership that we are building with Happenstock. They bring a unique resource to our programs and provide an opportunity for participants to enjoy quality entertainment and educational products." 
In addition to toys, CAP has provided food and clothing at Christmastime to families in need in Central Appalachia since the 1960s. CAP also assists seniors and individuals with disabilities who live in poverty. 
"Every donation makes a direct impact in the life of a child or family in Eastern Kentucky," Adams said. "The holidays provide a special time for CAP to leverage partnerships, such as the one with Happenstock Toys, to share Christ's love in Appalachia."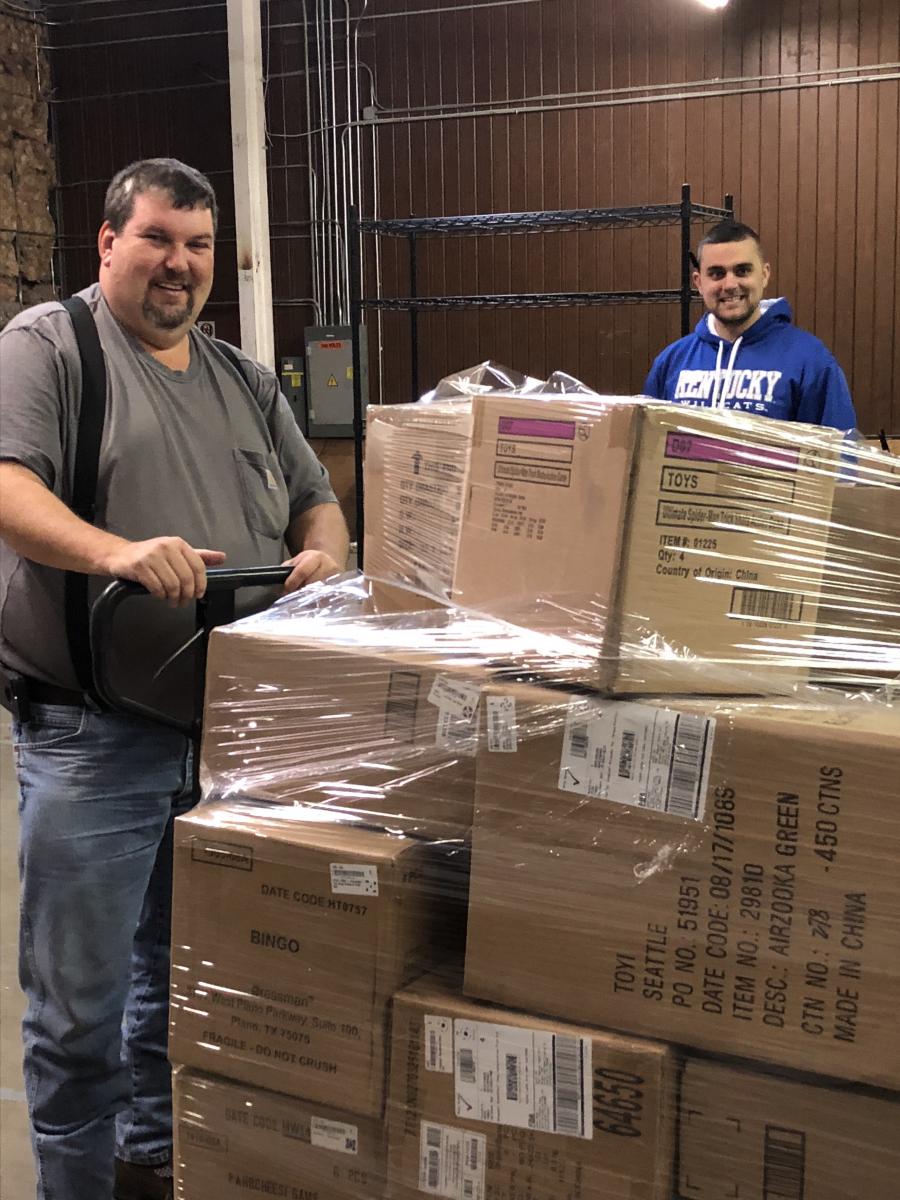 Wesley Howard, Christian Appalachian Project (CAP), collects donated toys from Josh Hager, Happen Stock Toys, to deliver to CAP's Operation Sharing warehouse in Corbin. The toys will be distributed to children in need in Appalachia.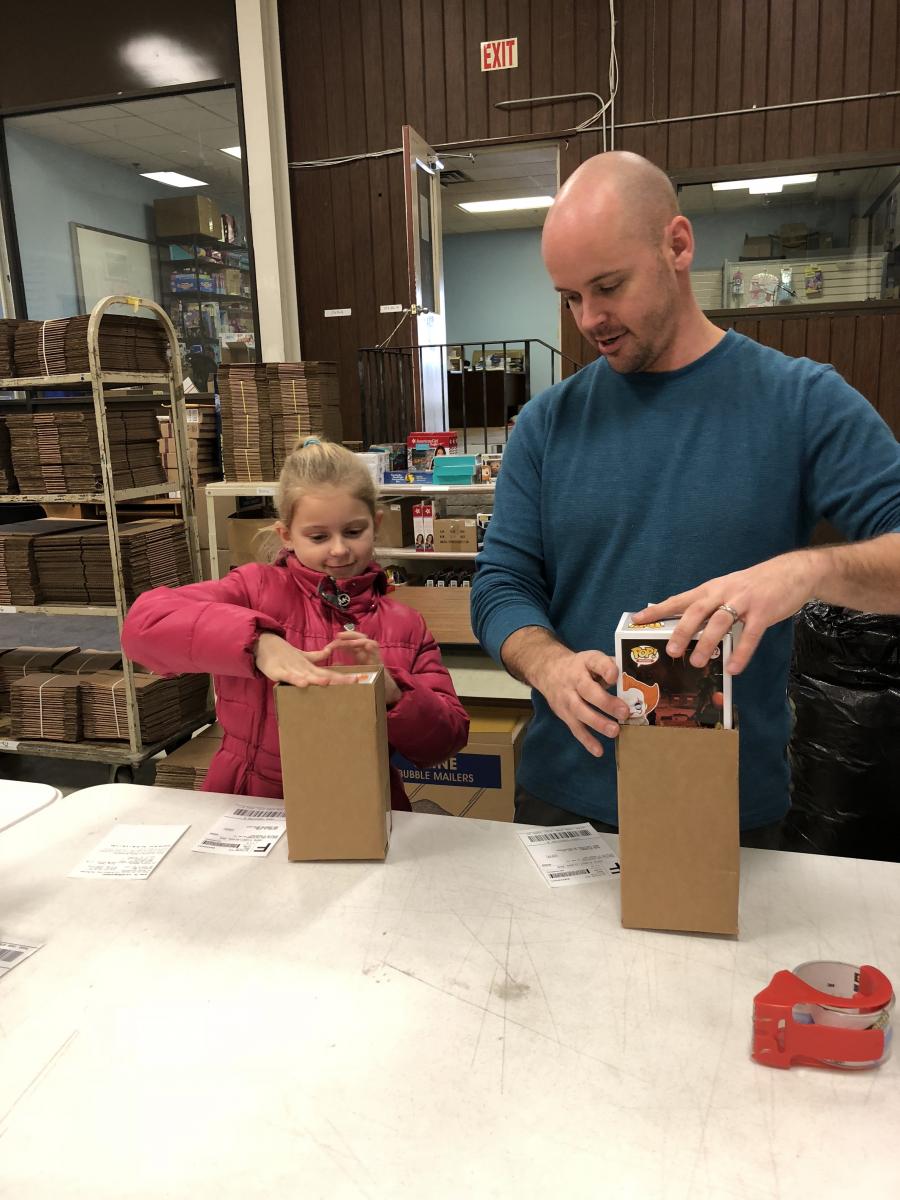 Clay Hensley, joined by his daughter Lexi, processes Christmas orders at Happen Stock Toys on Palumbo Drive.