Submitted by

Kstefanowicz

on Tue, 02/19/2019 - 09:04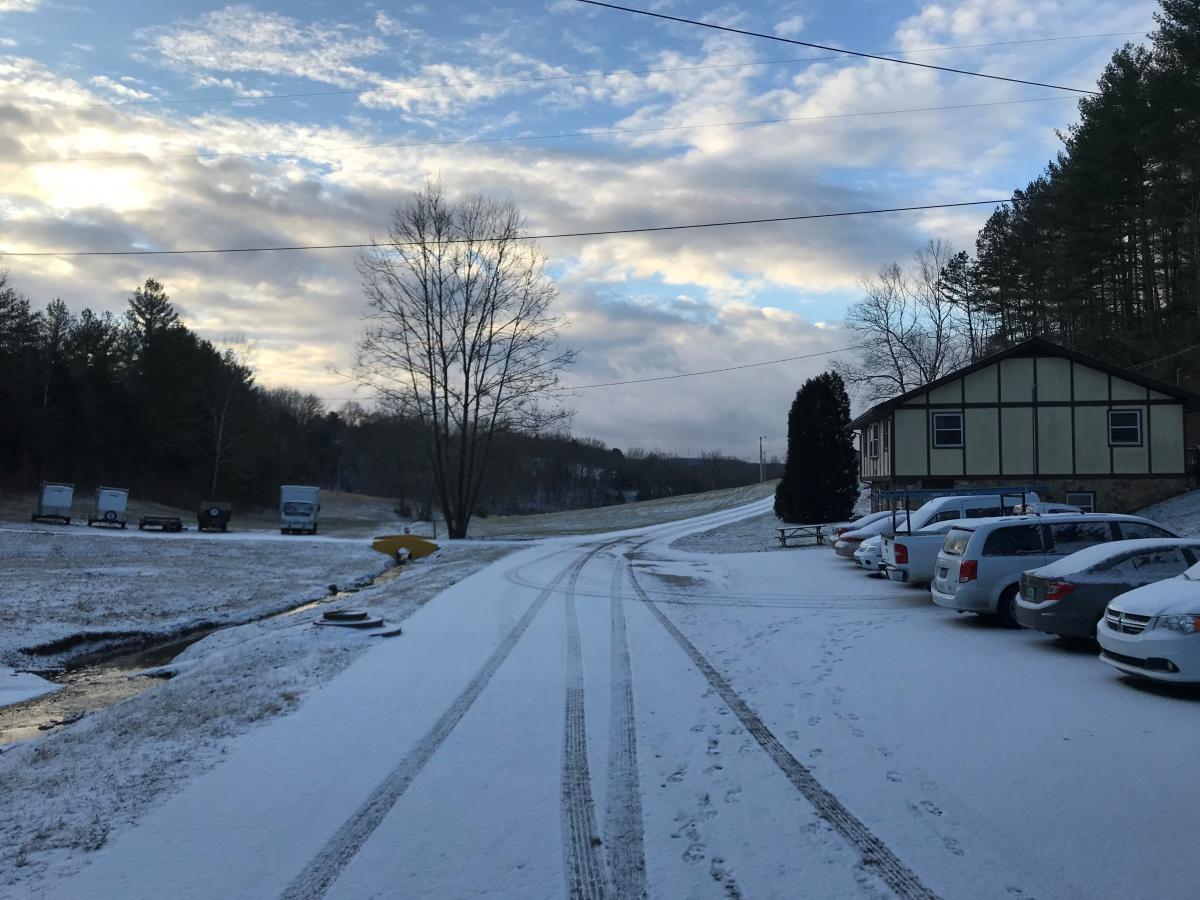 Each year, Martin Luther King Jr. Day provides AmeriCorps Members and Alumnus the opportunity to commemorate Dr. King's legacy of community involvement by volunteering with local organizations for the common good.  In his service as a civil rights leader, King exemplified core values found in the AmeriCorps Pledge: bringing Americans together, strengthening communities, persevering through adversity, and ultimately getting things done (not to mention getting even more things started) for America.  Martin Luther King Jr. Day of Service affords service members a chance to consider what mountains can be moved with a vision of what Dr. King called the "beloved community".
As I participated in Martin Luther King Jr. Day activities held in Lexington this year (alongside other Kentucky AmeriCorps members), I was reminded of Dr. King's 1967 speech "Beyond Vietnam", delivered a year before his assassination.  In the speech, King laments his country's entanglements with "the giant triplets of racism, extreme materialism, and militarism", especially insofar as these powers and principalities trump concerns for social and economic justice in the allocation of America's resources.  Rather than continue to sacrifice ourselves to these idols of hatred, King urges our nation to undergo a "radical revolution of values", saying that "we must rapidly begin the shift from a thing-oriented society to a person-oriented society".  King insists that there is a clear path from his work as a civil rights advocate to his work as an advocate for peace, and ultimately to this call to a revolution in values.  
Some of Dr. King's allies from the civil rights movement questioned his new, broader focus on social justice in general, but King states that his skeptics "have not really known me, my commitment, or my calling.  Indeed, their questions suggest that they do not know the world in which they live".  Dr. King saw his Poor People's Campaign, and his advocacy for peace, as a natural entailment of the same impulses for justice which led him initially to advocate for civil rights: "The Good News was meant for all men—for communist and capitalist, for their children and ours, for black and for white, for revolutionary and conservative".
Martin Luther King Jr. Day, situated as it is (for many) at the midpoint of a service year, also challenges service members to begin considering how they will (as the AmeriCorps Pledge puts it) "carry this commitment with [them] this year and beyond".  Will we, as Dr. King did, carry our commitment to service beyond the first step?  Will we lead in service to our communities even when it is not expected of us, or even when we are not understood?  Will we allow ourselves to undergo a "radical revolution of values" considering our service experience, further shifting our priorities from the acquisition of things to the love of persons?  Regardless of where life takes us after a year of service (in accordance with our various talents), Dr. King's witness challenges us to consider what it really means to carry our service commitments beyond the first step.
Benny Mattis is a Long-Term Volunteer and AmeriCorps Member serving at Grateful Breads Food Pantry. He lives in the Rockcastle volunteer house. To learn more about volunteering with CAP email volunteer@chrisapp.org.