Submitted by
evanharrell
on
Thu, 06/25/2015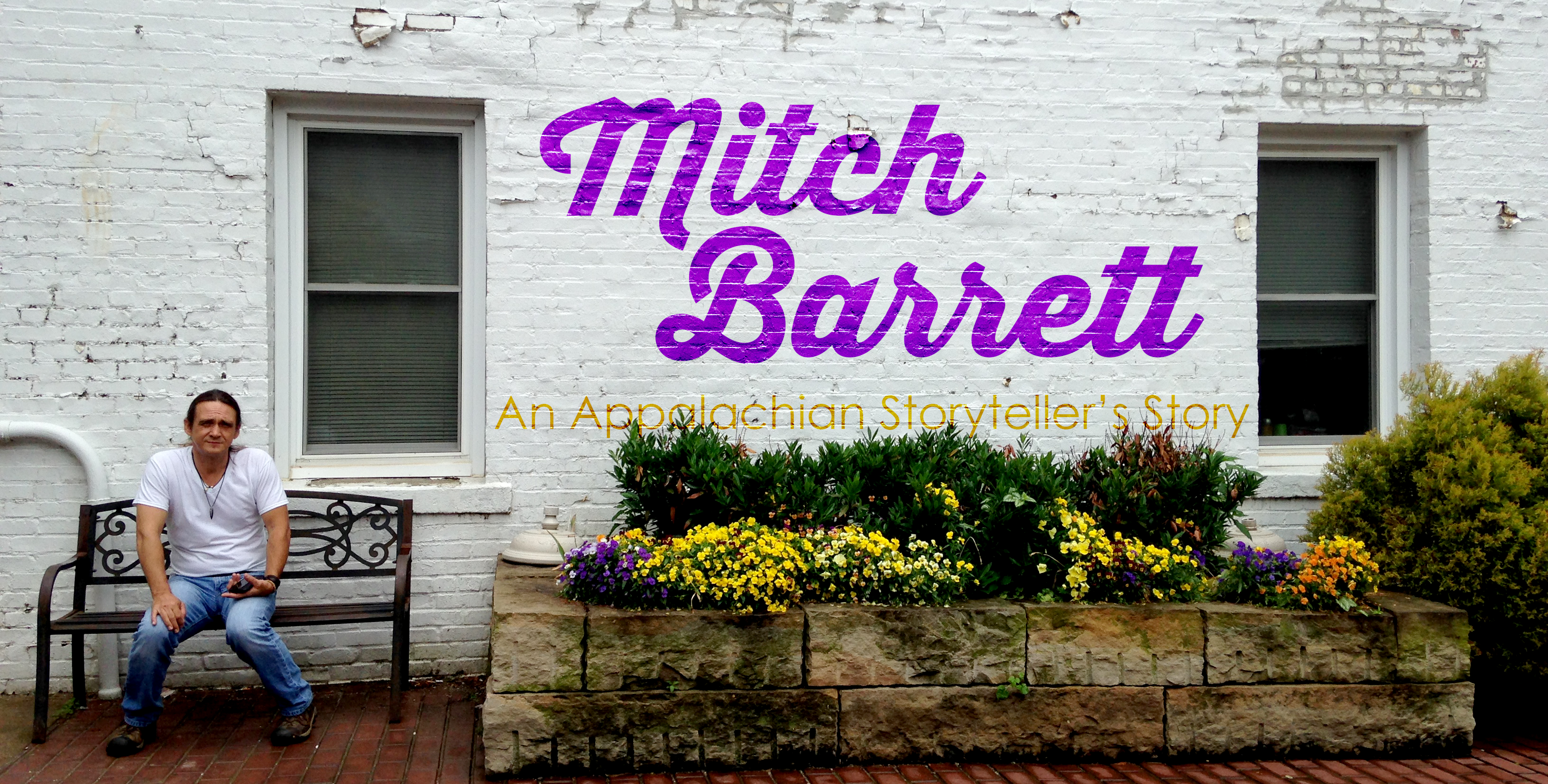 By Felicia Carter
Mitch Barrett is a down-to-earth, Appalachian-based folk singer, born and raised in the mountains of Eastern Kentucky. He started playing guitar at the young age of 11 and blames his love for music on his grandmother.
For him, music has always been a key component in his life. "When I was a kid, I would always sing in church, and I remember going home where all my family would gather. Grandma would play guitar and Pa would stand behind her, very formally, and they would sing hymns. I knew from an early age that I wanted to be a singer."
Christian Appalachian Project has also been a constant component in his life. "I attended one of the first CAP summer camps in the late 60s, and that's where my love for CAP began. I was just a little poor kid living outside Berea, Ky., and Rev. Beiting would bring a bus out and pick us up. My cousin Earl and my sister Autumn would also tag along." Rev. Beiting was very close to Mitch's grandmother and would often bring volunteers to their home to see what Appalachian life was like. Mitch's grandmother would make soap, kill hogs, and engage in other activities that Mitch refers to as "old-fashioned." 
Since then, Mitch has led an adventurous life serving CAP, and it started unintentionally. A CAP employee invited him to come play music at a volunteer event, where he instantly connected with those volunteers. Mitch revealed to them that he had deep roots with the organization, as he attended camp as a kid with his sister and cousin. This spurred some thoughts and he was invited to come and work for CAP.
He spent some time recruiting volunteers for CAP, where he was able to use his gift of singing to communicate to students from different universities. He was traveling throughout Appalachia doing what he loved. Due to funding, Mitch's time recruiting volunteers was cut short; luckily, he had established many connections while playing music and this opened many doors.
Mitch spent thirteen years playing the local hangouts throughout the region. Even though he was following his passion, he grew increasingly uncomfortable with the realities of life on the road. He decided to come back home, where he found his second passion: woodworking. He chose to spend the next few years using his hands to craft beautiful works of art, but he did not put down the guitar or stop singing to his family. It was a serendipidous encounter while attending an art fair in Berea that led Mitch to play music again publicly. He met a teacher from inner city Los Angeles and they began talking about woodworking, and the conversation shifted to music. Mitch shared his experiences, and the teacher invited him to come to his classroom and speak to his students about Appalachian life.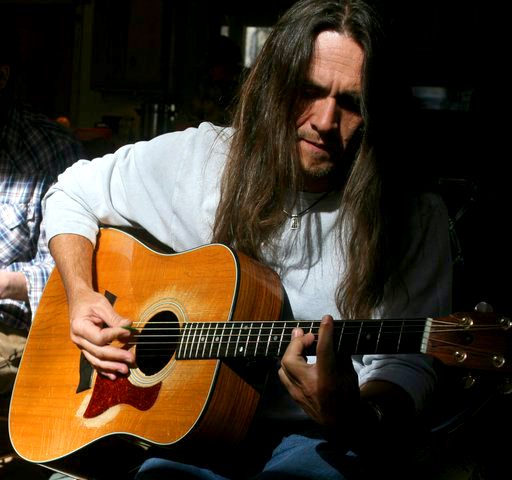 "At that point, I had never flown before," Mitch remembers, "So I had him buy me a train ticket. I took a train across the U.S. to share my story." During that week he spent with the students, he learned a lot about himself. "I was sharing my wisdom on why we should avoid stereotypes when I realized I was merely telling my grandmother's stories," Mitch explains. "She knew that we would meet folks who would label us with stereotypes because we are from Eastern Kentucky. She exposed us to Appalachian authors at an early age to educate us."
Mitch found himself displaying his Appalachian pride and realized that this self-respect could be put to use. He wanted to take the experiences and wisdom he had gathered from his grandmother and pass them on to the youth of Appalachia. As soon as he arrived home, he became a member of the Kentucky Arts Council and began working on a program where he could teach the youth storytelling, traditional music, and contemporary songwriting. "All of us Appalachians are storytellers because we love to talk," Mitch laughs. "So I would have the students go home and ask their grandparents what they were doing at their age. They would bring those stories back and we would make an even bigger story out of them."
A big goal of this program, aside from developing Appalachian pride, was to teach communication skills to the youth. Getting the students to write and speak to one another was a strengthening tool that Mitch encouraged. "I wanted to teach them that they needed to know how to communicate to get what they want. More importantly, they will be able to tell people what they do not want."
Mitch also taught creative writing to the middle school and high school students. His down-to-earth demeanor is constant, even while speaking about his successes. He has played for incarcerated populations, acted as a mentor for many CAP volunteers, and has served as the opening act for big name musicians like the Nitty Gritty Dirt Band and Crystal Gayle. That particular opportunity happened last fall at CAP's 50th Anniversary kick-off concert in Richmond, Ky., and for many in attendance, Mich was the highlight of the evening.
Today, Mitch lives in the home that he was raised in outside of Berea. He is still heavily involved with the Kentucky Arts Council and still plays music throughout the region, promoting Appalachian pride and culture.
CAP still serves as a central part of his life. "CAP saved me when I was a kid. I was what they call today a 'latchkey kid' because, back then, our parents had to work. So, I was in the holler with my old grandpa, where oftentimes, he was watching four grandchildren. He would mostly sit under an old cedar tree, smoking his pipe, telling us not to get hurt. CAP was a savior that way. I got to attend camp and be exposed to young college students, which was a big influence on me and where I am now. I am very proud of CAP and am proud to continue to be a part of this organization."