Submitted by

mmoreno

on Mon, 04/20/2020 - 13:04
By Tina Bryson

Christian Appalachian Project's (CAP) Disaster Relief Program has found a variety of ways to help the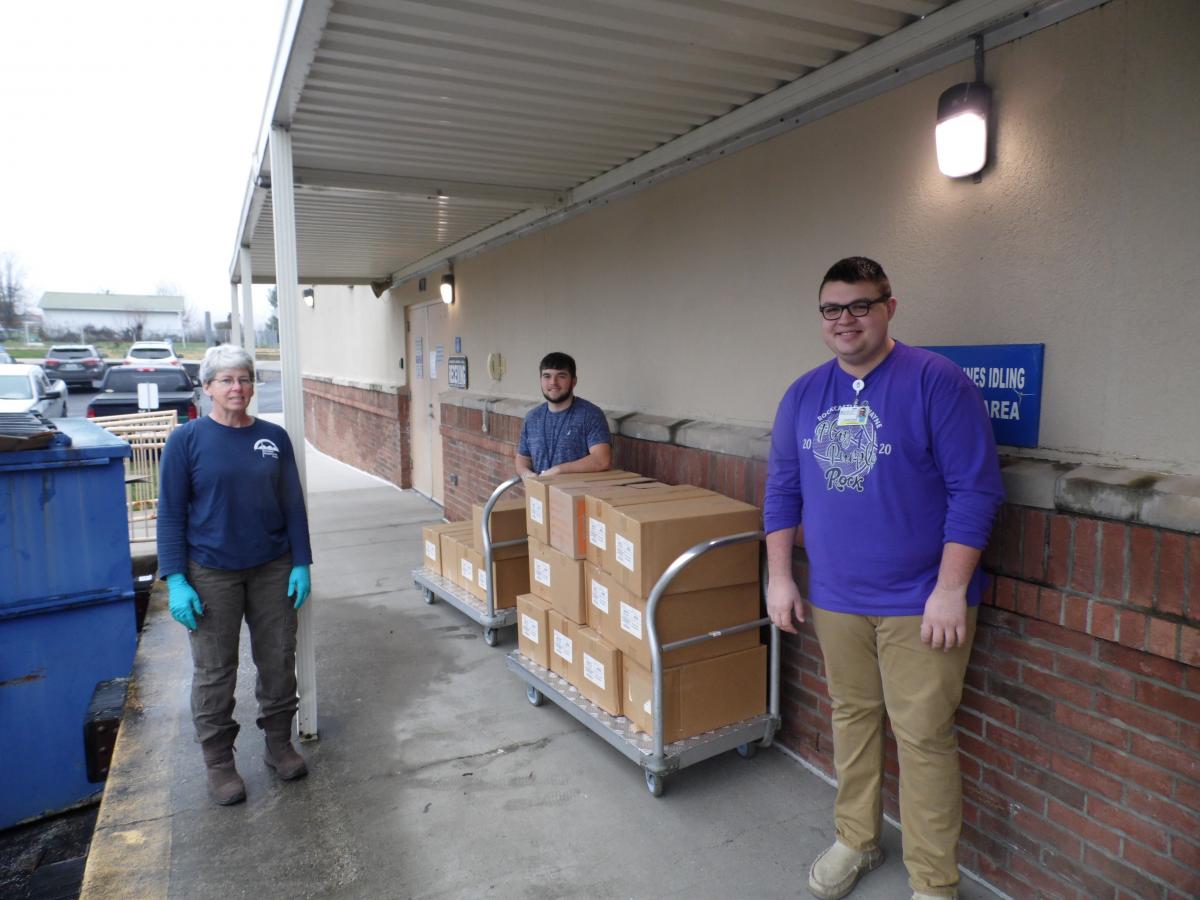 community during the coronavirus crisis. According to Robyn Renner, director of the program, Disaster Relief has helped CAP's Grateful Bread Food Pantry by donating rubber gloves, masks, and bleach: a demonstration of how CAP programs support each other to fulfill our mission. But Renner also found ways to help the community at large.

"I knew we had extra personal protective equipment too so I contacted the Rockcastle Regional Hospital and Respiratory Care Center," said Renner who also chairs the Kentucky Volunteer Organizations Active in Disasters (VOAD). After contacting the hospital, Renner learned that N95 masks was what they needed most. "I knew we had masks in our inventory and how important it was to get these in the hands of our healthcare workers. I couldn't stand the thought of them running out and being exposed to this virus. I knew they were risking their lives to help and save others and how important it was to keep them protected as well as their families." CAP was able to donate 1,718 N95 masks.
      
"This vital donation allows frontline staff to focus their attention on the care of our patients instead of worrying about having the critical supplies they need," said Jana Bray, community relations director for the hospital. "We have had a long-standing partnership with CAP over the years. Since we have worked together in the past, it was easy to connect during this time of crisis to find new ways to serve the community together."

Renner said her work with disaster relief gave her years of experience in working for the common good. "I know how important it is to work together as a community and partner with one another. In VOAD, at both the state and national level, we focus on collaboration, communication, cooperation, and coordination," Renner said. "There isn't one group or organization that has all the resources or all the answers, but when we work together, we can accomplish even more."

Bray affirmed the benefits of community partnership. "This donation gives us a peace of mind knowing that frontline staff will have these supplies to keep them safe and keep our patients safe," she said. "In this community, we lean on one another. No one is looking for glory. We just depend on each other."