Submitted by

mmoreno

on Mon, 05/11/2020 - 10:20
By Guy Adams
As I write this, the world has been turned upside down for a time with the novel coronavirus global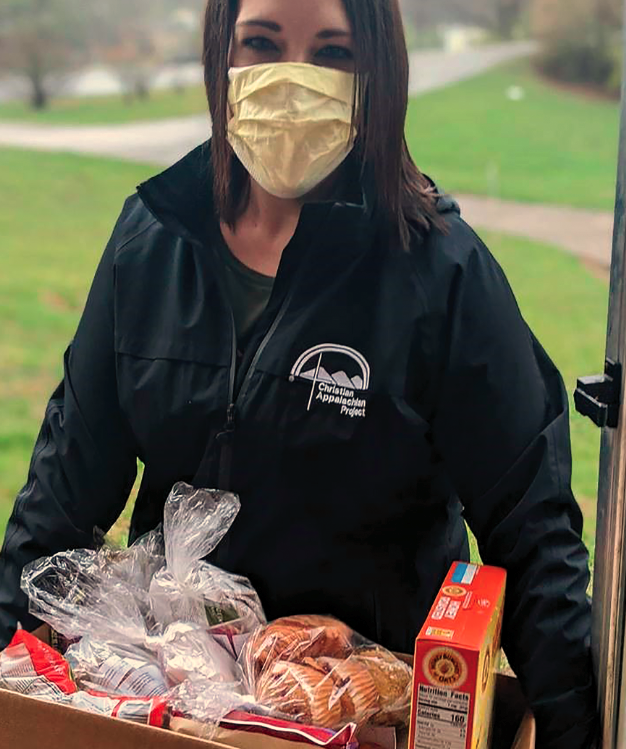 pandemic. The challenges we face bring the words of Thomas Paine to mind during the American Revolution, "These are the times that try men's souls." By the time you receive this issue of The Mountain Spirit, my prayer is that we will be experiencing worldwide recovery. The challenges we face are great, but God is faithful.
Christian Appalachian Project (CAP) began taking serious steps in early March to protect both employees and volunteers, along with our participants, by limiting unnecessary travel. The coronavirus crisis forced us to find additional creative ways to begin serving children and their families, seniors, and individuals with disabilities, while practicing social distancing and eliminating or significantly reducing direct participant contact. Rapid Response Teams were formed to provide critical services – delivering food or addressing needs such as serious roof leaks or collapses, burnouts, or critical medical care transportation.
Our participants are already among the most vulnerable of our nation's most vulnerable. And now the challenges faced by our participants have been magnified, but we are committed to doing all we can to keep this situation from becoming a life-threatening crisis for them.
Our food pantries continue to operate, serving hundreds of individuals trying to manage the challenges of food insecurity. We've implemented safety measures that allow staff to deliver food boxes through drive through lines and to the homes of people without transportation. We continue providing food backpacks to be delivered to children, who would normally receive one or two meals at school every day, to ensure that they get that critical food.
Our staff who work with youth have created virtual opportunities to engage with students who are home and are fortunate enough to have online access through a computer or cell phone. Staff are using social media for virtual lessons and tutoring to stay connected with their students. Other staff are checking on participants by phone and providing critical services. CAP's Family Life Counseling Service continues to meet critical mental health needs of patients virtually, using telemental health services. Our employees and volunteers are amazing and I'm so proud of them!
We are determined to get through this together by trusting God, praying daily for CAP's mission of building hope, transforming lives, and sharing Christ's love through service in Appalachia, and by praying for our colleagues, our participants, and our donors. In addition, we stay focused on CAP's core values: We live Christian principles, serve with compassion, and give our best every day. Let me leave you with a favorite Scripture: "The Lord is my light and my salvation – whom shall I fear? The Lord is the stronghold of my life – of whom shall I be afraid?" Psalm 27:1 (NIV)