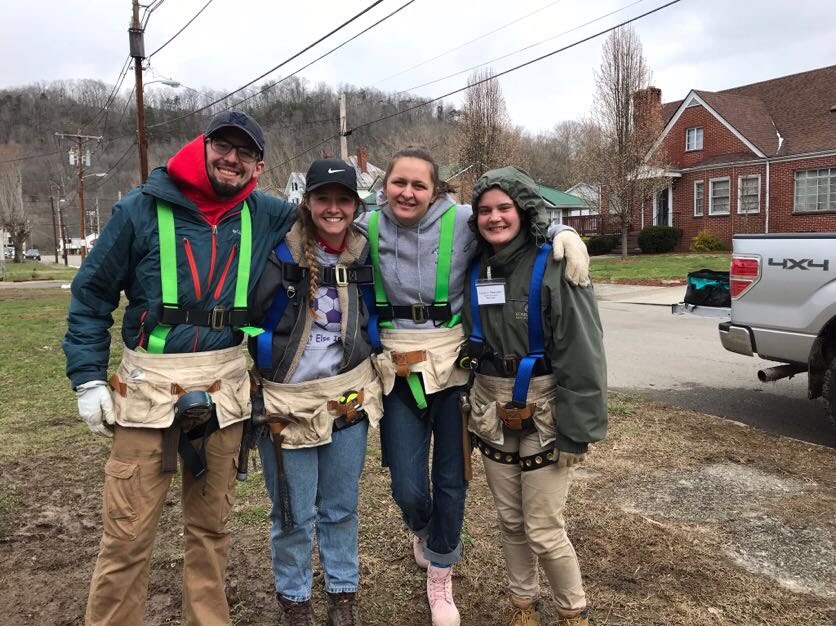 Short-term volunteers make a commitment of at least three weeks, though some placements may require a longer commitment. Room and board is provided.

Opportunities are typically available mid-October through mid-August. Our greatest needs are in the summer and for our alternative spring break programs in March and April.
Service Placements:
Housing and Elderly Housing Crew Members: Volunteers needed to complete minor and major home repairs and new construction for families in need. Volunteers serve in teams under the direction of a skilled crew leader. 
Housing and Elderly Housing Assistant Crew Leaders: Volunteers experienced in construction and leadership needed during March and April to help with our alternative spring break programs. Commitments of 1-2 weeks will be considered.
Volunteer Groups Cooks: Volunteers needed to cook for volunteer groups that serve with CAP for a week. Cooks especially needed in March and April for our alternative spring break programs.
Grateful Threadz Thrift Store Associates: Volunteers needed to help give our customers a shopping experience that respects their dignity and provides affordable clothing and household items.
Trail work/maintenance: Volunteers are needed in the spring to help prepare camp for the summer. Projects include trail work, painting, power washing, general maintenance, etc.
Summer Camp: Counselors, lifeguards, medical personnel (RNs, LPNs, EMTs), arts & crafts instructors, and office helpers needed each June and July.
Depending on need, short-term placements may be available in other areas as well.