Christian Appalachian Project offers week-long (Sunday-Friday) mission trip opportunities for adult, church, civic, college, corporate, family, and youth groups. We need your help to make homes warm, safe, and dry for families and elderly in need.
Summer/Fall Trips
Opportunities for groups of five or more, May-October. With the help of groups, our home repair programs can accomplish a year's worth of work in just a summer!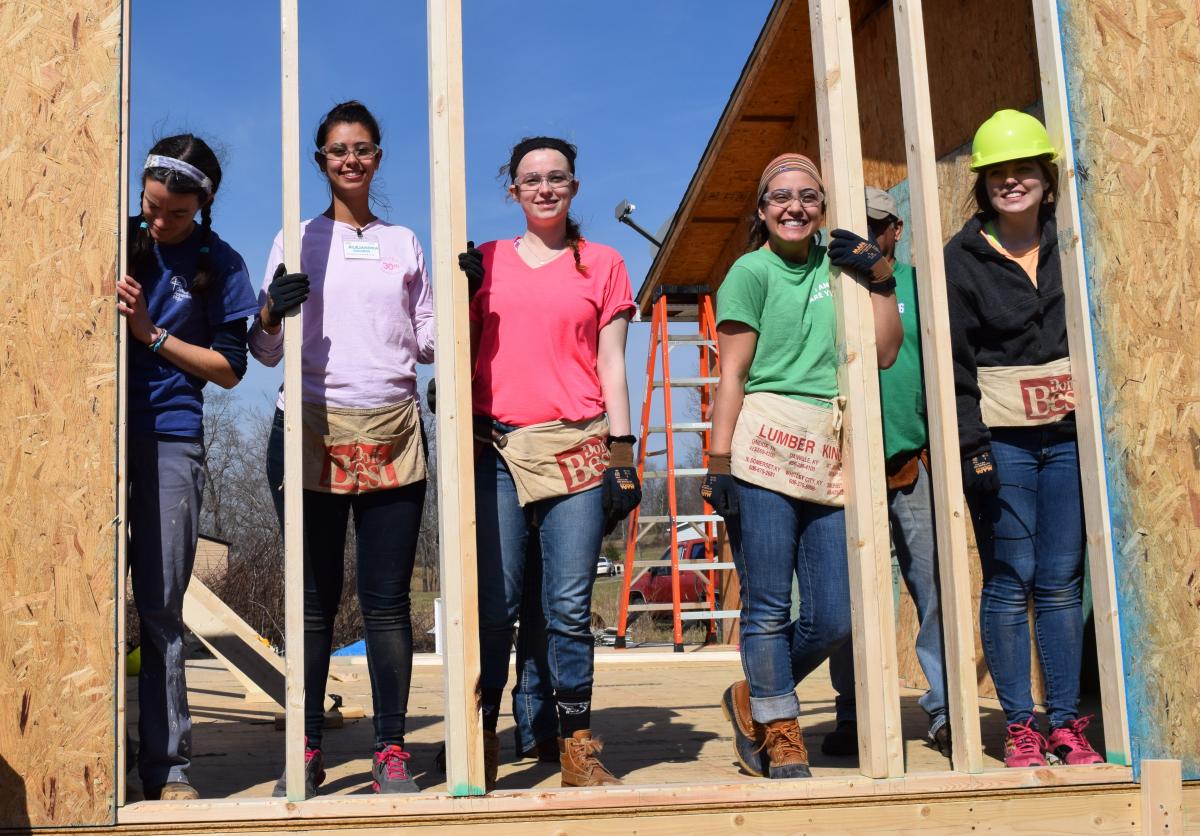 WorkFest (College Alternative Spring Break)
WorkFest attracts more than 400 students from 40 different colleges and universities each March. Students serve in teams to repair substandard housing and build new homes for low-income families in Eastern Kentucky. No prior building experience is necessary.
YouthFest (High School Alternative Spring Break)
Held each March and April, YouthFest offers an interdenominational service-learning experience for youth in which they learn about rural poverty in Appalachia, make a difference in the lives of people in need, and experience the Gospel in action through service.
Church youth groups and school groups of various sizes are welcome. Teams serve with Christian Appalachian Project's Housing and Elderly Services programs, and projects may include flooring, drywall, replacing windows, painting, siding, insulation, house cleaning, yard work, and maintenance on CAP facilities.
To learn more about any of our mission trip opportunities, contact us at groups@chrisapp.org.