Submitted by

evanharrell

on Fri, 01/13/2017 - 10:50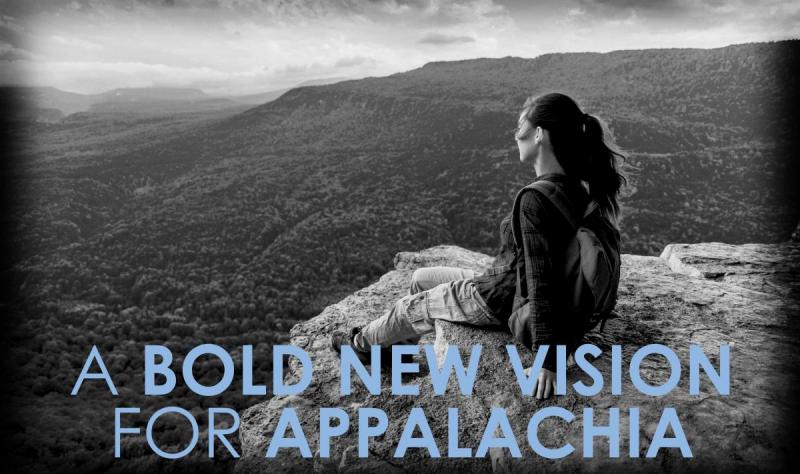 "Truly I tell you, if you have faith as small as a mustard seed, you can say to this mountain, 'Move from here to there,' and it will move. Nothing will be impossible for you."
– Matthew 17:20 NIV
"Everything begins and ends with mission," explains Guy Adams, President & CEO of Christian Appalachian Project (CAP). "Our organization, our leadership, our supporters – we know who we are, we know how we serve, and we know our core values. Over the course of the past two years, CAP's Leadership Team, informed and inspired by our mission, has been casting a bold 30-year vision for the future of our organization."
For more than 50 years, CAP has been committed to the mission of building hope, transforming lives, and sharing Christ's love through service in Appalachia. This mission has been manifest in many different programs operating within many different communities in the region over the course of CAP's history. CAP has been a living, breathing part of Appalachia, focusing its resources toward the areas of highest priority at any given time, moving to meet the needs of people wherever they are greatest. For families and individuals in need in Eastern Kentucky, CAP's history has been intertwined with their own and its future most certainly will as well.
"We make a difference – one individual, one family at a time. Our approach is a major boost toward empowerment for many families and individuals. These participants, particularly the individuals involved in our self-help and educational programming, end up feeling less isolated, less helpless, and less hopeless. We focus on reducing the effects of poverty at the human level," Adams explains. It is with this approach in mind that he sought to establish some concrete, measurable goals for the future of CAP.
Adams, alongside CAP's Leadership Team, initiated the first steps toward a vision for the future five years ago with the adoption of a strategic plan. As goals and objectives from that plan were set and achieved, new ambitions and benchmarks emerged. The current iteration of this strategic plan is driven by the vision statement, "CAP will be the leading organization changing the future of people in need in central Appalachia." This lofty aspiration challenged the leadership of the organization to consider not only day-to-day and year-to-year operations, but to dream of days and years to come.
Citing John Maxwell's maxim, "Everything rises and falls on leadership," Adams discusses this shift in thinking toward long-term organizational help. "Those of us in leadership won't be around to see the fulfillment of this 30-year vision, but it is the decisions we make now that will lay the foundation for that vision. If we have the faith and discernment to set our course with a clear, defined destination in sight, we will be able to make substantial accomplishments toward that end."
IMAGINE
"The future has several names. For the weak, it is impossible. For the faint hearted, it is unknown. For the thoughtful and valiant, it is ideal. The challenge is urgent. The task is large. The time is now."
– Victor Hugo, Les Misérables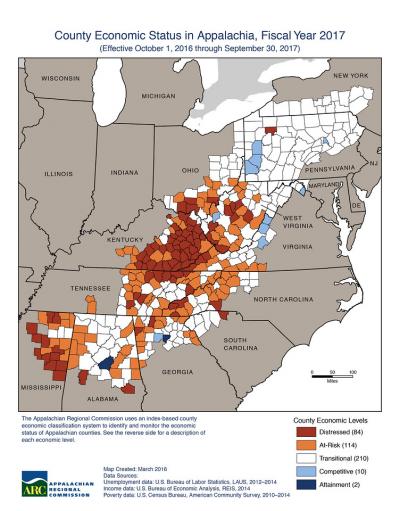 Imagine a time when CAP has expanded its mission programming, which is focused to serve, empower, and strengthen participants, families, and communities.
Imagine a time when CAP has active and alumni members of a youth leadership training and development program.
Imagine a time when CAP operates and/or partners in increased numbers of child development centers.
Imagine a time when CAP operates and/or partners in multiple food pantries.
Imagine a time when CAP and our partners have eliminated a substantial percentage of substandard housing in CAP's primary service counties.
Imagine a time when CAP's resources have increased and led to substantially expanded human service programming.
The silhouettes and outlines of these images are not difficult to envision, but it will be the culture, values, and action of CAP's staff, volunteers, and supporters that will breathe life into this dream. Adams references the Apostle Paul's first letter to the church at Corinth in addressing the type of effort that will be necessary to achieve such outcomes: "Do you not know that in a race all the runners run, but only one gets the prize? Run in such a way as to get the prize" (1 Corinthians 9:24 NIV).
The needs of the people of Appalachia are so great as to demand the highest possible response from anyone in a position to participate in CAP's mission. As the largest human services organization serving Appalachia exclusively, CAP bears an extraordinary burden to continue to provide care to the poorest communities in the United States. Meeting the future needs of this region will require the excellence of every single CAP employee and volunteer, the unwavering support of community partners and churches, and the compassionate generosity of donors throughout the country. And it will require a great deal of faith.
TO THE MOON
"We choose to go to the Moon! We choose to go to the Moon in this decade and do the other things, not because they are easy, but because they are hard; because that goal will serve to organize and measure the best of our energies and skills, because that challenge is one that we are willing to accept, one we are unwilling to postpone,
and one we intend to win."
– President John F. Kennedy, 1962
In the fall of 2015, Guy Adams shared his vision for the future of CAP with the entire organization. It was and is intended to inspire, challenge, and focus the creative energies and labors of CAP toward a shared vision of the future. This vision is laid out in order to bridge the divide between imagination and reality.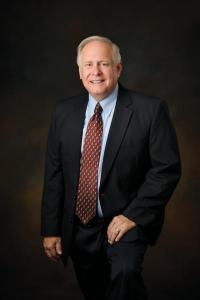 CAP President Guy Adams
Over the course of the next 30 years:
We will develop and grow a leadership training and development program for youth in CAP's primary and secondary service counties with at least 1,000 active and alumni members;
We will operate and/or partner in five additional (seven total) child and family development centers;
We will operate and/or partner in six additional (seven total) food pantries;
We will work and partner to eliminate 80% of the substandard housing in CAP's primary service area;
We will support expanded human service programming, building increased capacity for financial resources and support.
These are intentionally bold targets, but as Adams articulates, "This vision is my dream for CAP. Because I know that if we can go from two child development centers to seven, and if we can go from one food pantry to seven, and if we can clear the backlog and erase 80% of substandard housing in our primary service area that we will have impacted that many more lives. We will have given hope to that many more children and their families, the elderly, and individuals with disabilities. For each of these people in need, we must set our sights high and we must act boldly."