Submitted by

ckdcaudill

on Thu, 09/08/2016 - 21:42
NEWS RELEASE - September 8, 2016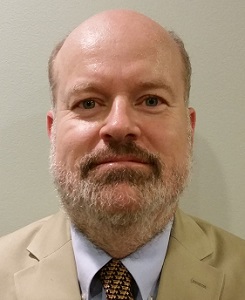 ASHLAND, Ky. — Christian Appalachian Project announced that Jonathan Lett, CPA with Griffith, DeLaney, Hillman & Company, will fulfill another one-year commitment on CAP's Board of Directors. Lett joined the firm in 1986 after graduating from the University of Kentucky.
"CAP's Board is filled with servant-leaders, each of whom has a heart for people in need in Appalachia," said Guy Adams, president and CEO of Christian Appalachian Project. "Jon has a rich family history that connects him to CAP. And he has shown a commitment to making a real difference with the investment of his time and resources that impact the region."
Lett recalled. "My parents were friends with Rev. Beiting when he started CAP. As I entered adulthood, I learned of CAP and its mission, I wanted to be a part of its service and to continue his legacy, first by being a supporter and now by serving on its Board."
CAP has worked to serve the communities in Eastern Kentucky for more than 50 years with a variety of programs such as early childhood development centers and counseling services.
"There are many needs in Appalachia and CAP provides much needed services to the area in an exceptional manner," Lett added.
Lett resides in Ashland with his wife Candy and their two children. He is past-president of Community Hospice, Inc. and the Ashland Lion's Club. He was named the 2009 Lion of the Year for his community service. He has served on the Board of Directors of Junior Achievement of the Ohio Valley, Inc. and was one of the founding members of Prayer Plan Missions, Inc. Also, he has served as an adjunct professor at Marshall University - Community & Technical College. Lett is a 2014 graduate of Leadership Tri-State, a nonprofit, community educational program that develops the talents, taps the energies, and harnesses the resources of future leaders in Kentucky, Ohio, and West Virginia. He also volunteers for the Boy Scouts of America, Venture Scouting and has coached youth baseball, basketball and tennis.
During the 2016-2017 term on CAP's board, Lett will serve as chair of the Business Affairs Committee, which oversees finance, personnel, and property matters related to CAP. He is also a member of the Audit Committee, which oversees the organization's annual financial audit.